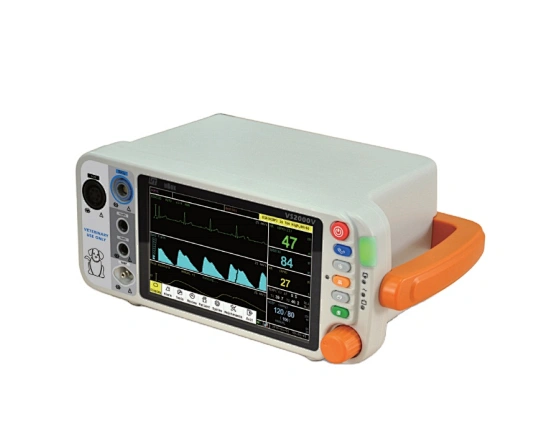 VS2000V Veterinary vital signs monitor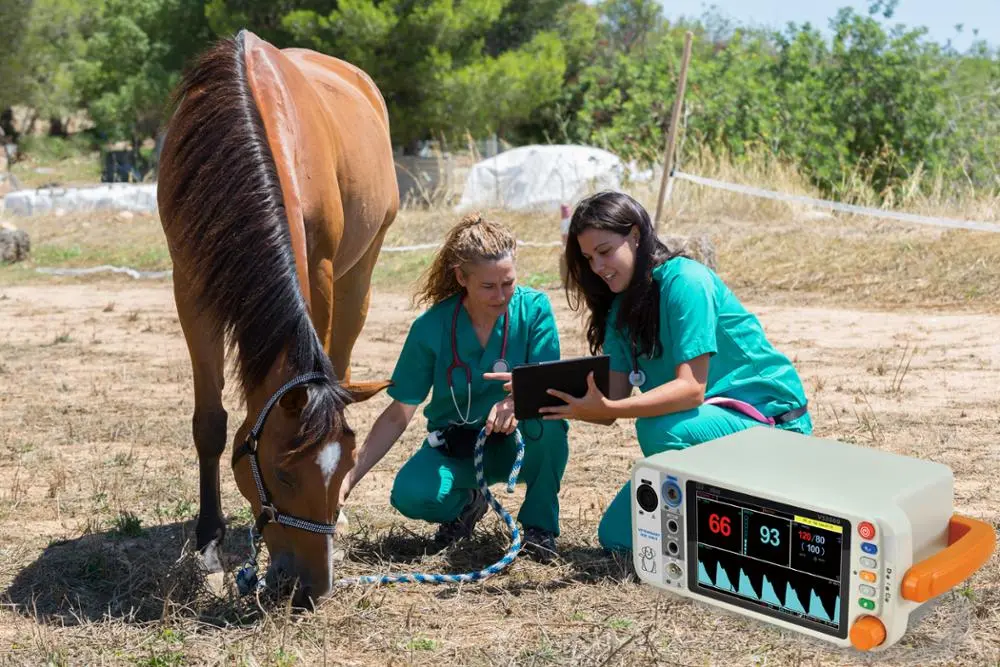 Overview
The VS2000V Veterinary Vital Signs Monitor is intended to be used in special procedurelabs and other areas of a veterinary hospital or clinic where veterinary monitoring systems are needed. The monitor package includes 3-lead or 5-lead electrocardiogr/aphy(ECG), non-invasive blood pressure(NIBP), temperature(TEMP) and pulse oximetry(SpO2). The device permits patient monitoring with adjustable alarm limits as well as visible and audible alarm signals. The monitor provides fast, reliable measurements for patient from cats to horses when using the appropriate accessories.

 
Features:
 A standalone bedside monitor with ECG, NIBP, SpO2, TEMP, RESP, HR, PR, etc.

7 inch TFT color LCD display with adjustable brightness.

6 parameters: ECG, Resp, SpO2, NIBP, Temp, ETCO2(optional).

3-level audible and visual alarms and alarm events can be stored and reviewed.

Large measuring range of SpO2, Pulse rate and NIBP for veterinary.

Special designed logo for veternary use only.

Variety of accessories for veterinary application.

Widely used in veterinary clinics and hospitals.
Standard configuration: ECG/RESP/SpO2/NIBP/TEMP/Lithium Battery
Optional configuration: ETCO2/Trolley/Brace/IPMS8600 Intelligent Patient Management System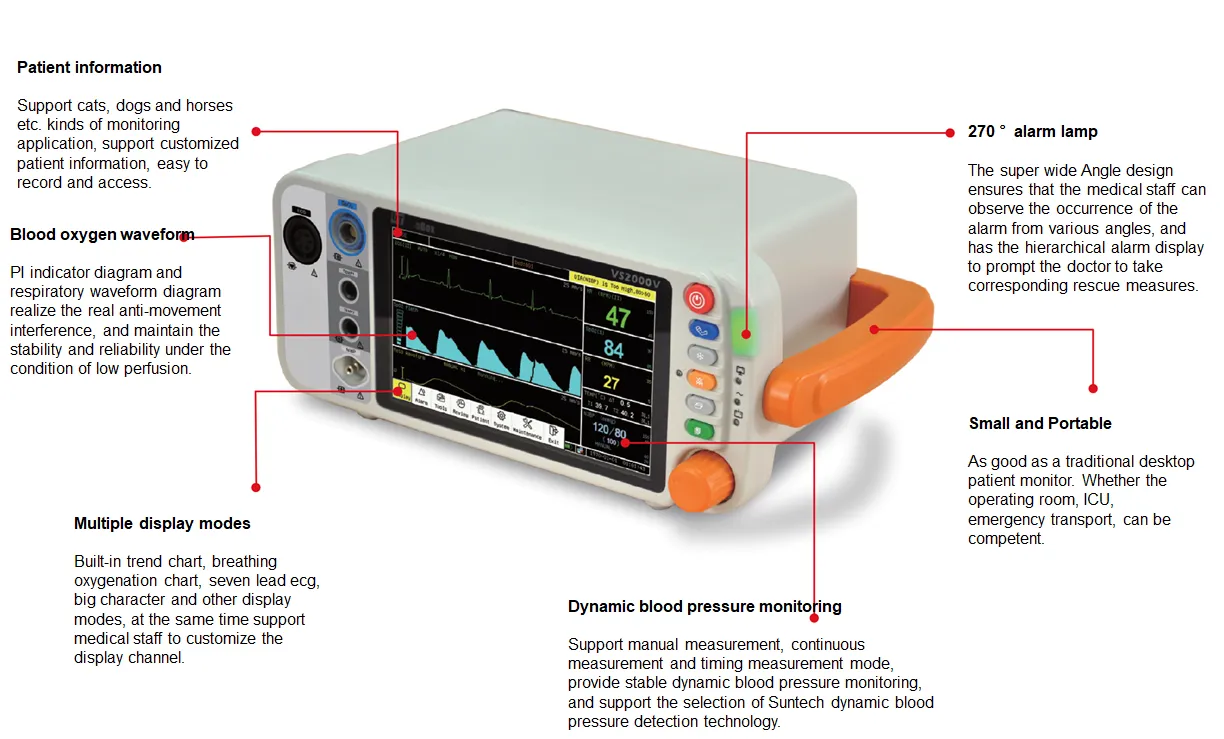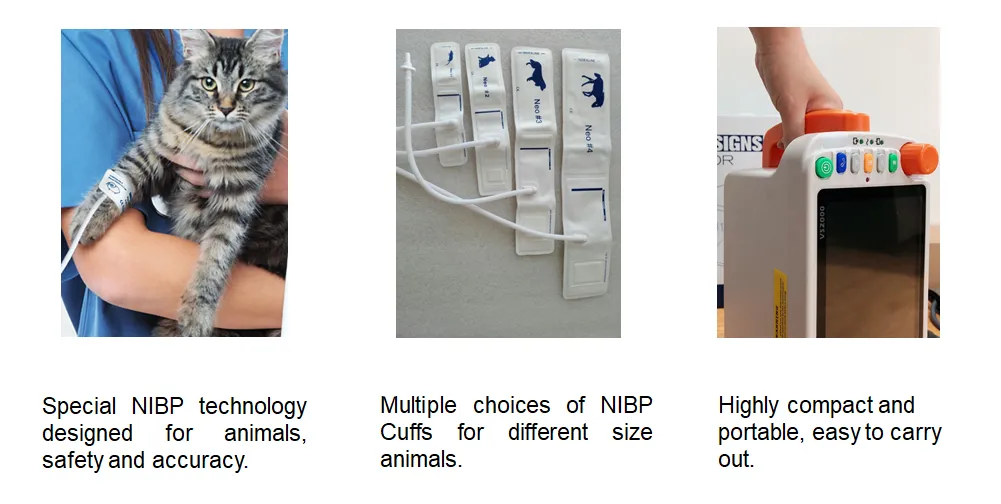 It may be used in the hospital, clinical environment, homecare.