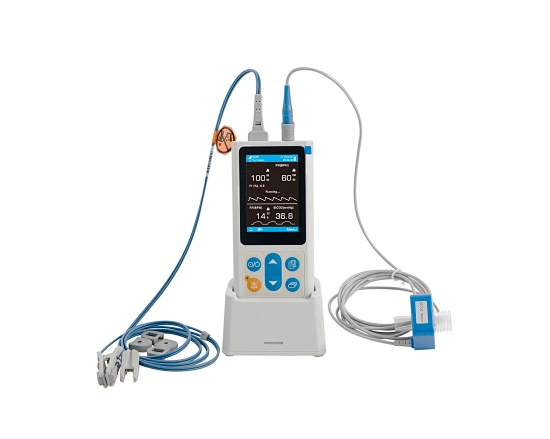 uPM60VC Veterinary Vital Signs Monitor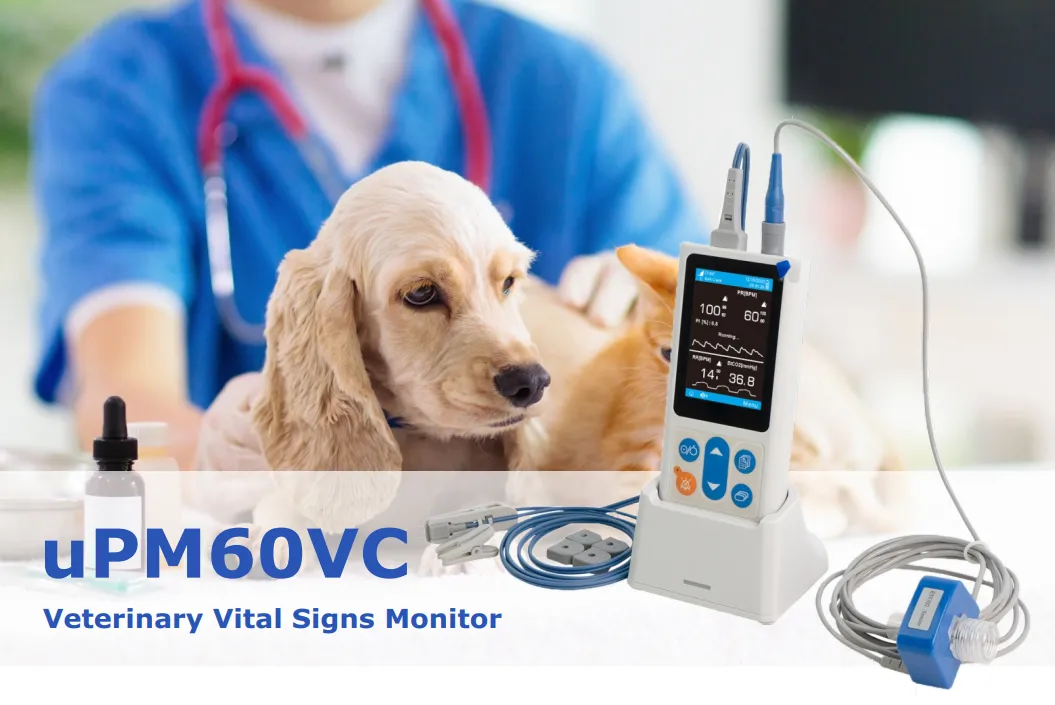 The uPM60VC Vet Capnograph Monitor is a multi-parameter monitor that measures and displays end-tidal carbon dioxide(ETCO2 ) and fractional inspired CO2(FiCO2) values of intubated and non-intubated animals as well as respiratory rate, oxygen saturation(SpO2) and pulse rate. It combines semi-quantitative end-tidal carbon dioxide detection with veterinary pulse oximetry into one portable, durable and 
economical handheld monitor. 
A standalone monitor with SpO2, PR, ETCO2.
3.5"Large size colorful touchscreen(optional),320X480pixels.
Turn off automatically for power saving.
Be equipped with 4400mAh Lithium battery.
Three measurement modes: spot-check, monitoring and record.
Continuous storage of data for 999 patient data in 120 hours.
Data can be stored on a computer and managed, analyzed and printed by using the ODMS system.
Silent sleep monitoring, with data storage and automatic power-saving features for patients with 24 hours uninterrupted care.
Expanded heart rate values and veterinary specific SpO2 sensors to accommodate a variety of species.
Standard configuration: SpO2/Pulse Rate/Main Unit/SpO2 Sensor/Charging Base/USB cable/ ETCO2 
Optional configuration: Touch Screen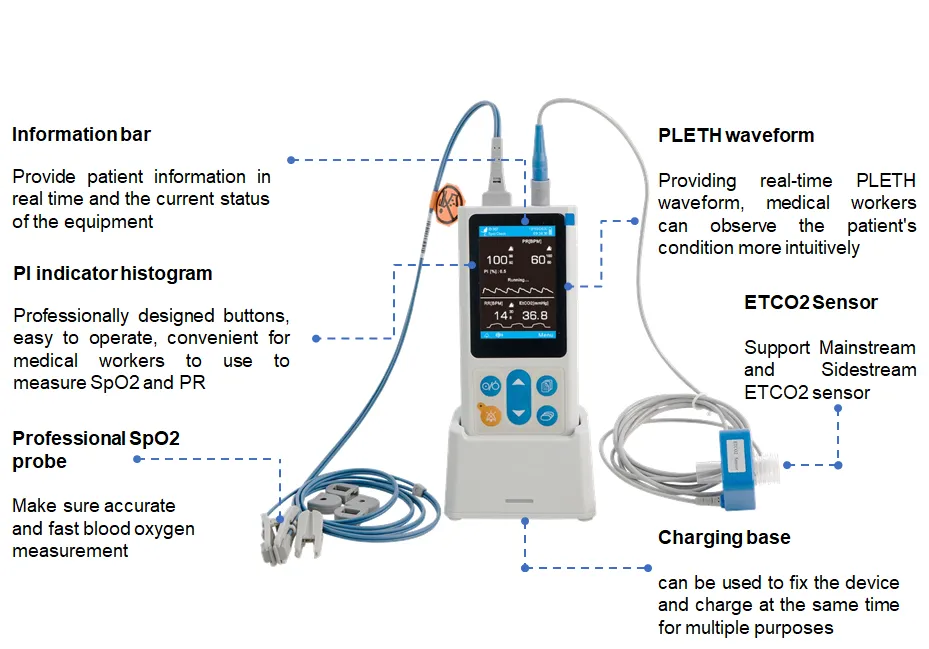 It may be used in the vet hospital, clinical environment, homecare.