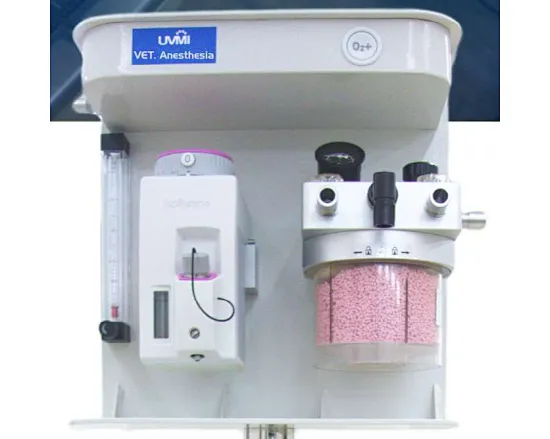 UAM100V Veterinary Anesthesia Machine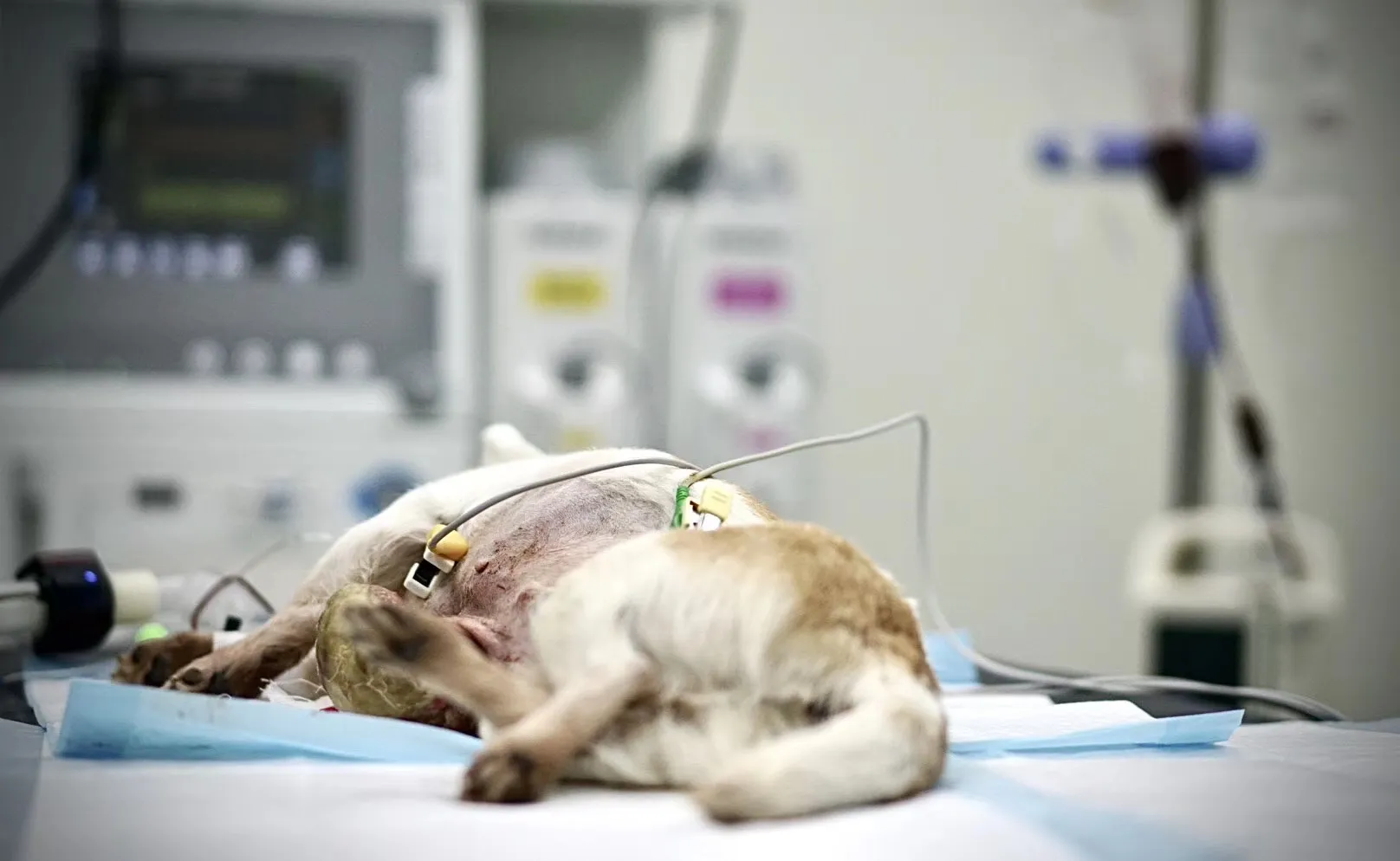 UAM100V Veterinary Anesthesia Machine
 

UMA100V veterinary anesthesia machine one of the most popular models among the global 30,000+ veterinarians, applicable to veterinary use, for animals within 100kg such as dogs, cats, pigs, monkeys, rodents, reptiles, birds, etc. With minimal operation design, the vet shall feel easy, safe, and reliable to perform surgery on animals.
 
Classical, tried and tested technology

Reliability with low running costs and maximum flexibility

Deicated technical support department staffed with biomedical scientists

It is small in size, light in weight,easy to move,and convenient to use.

Closed and semi-open respiratory method are both OK.

Good waste gas collector makes veterinary surgery free from anesthetic pollution

Easy installation. 8 Life-time after-sales service.
Product Details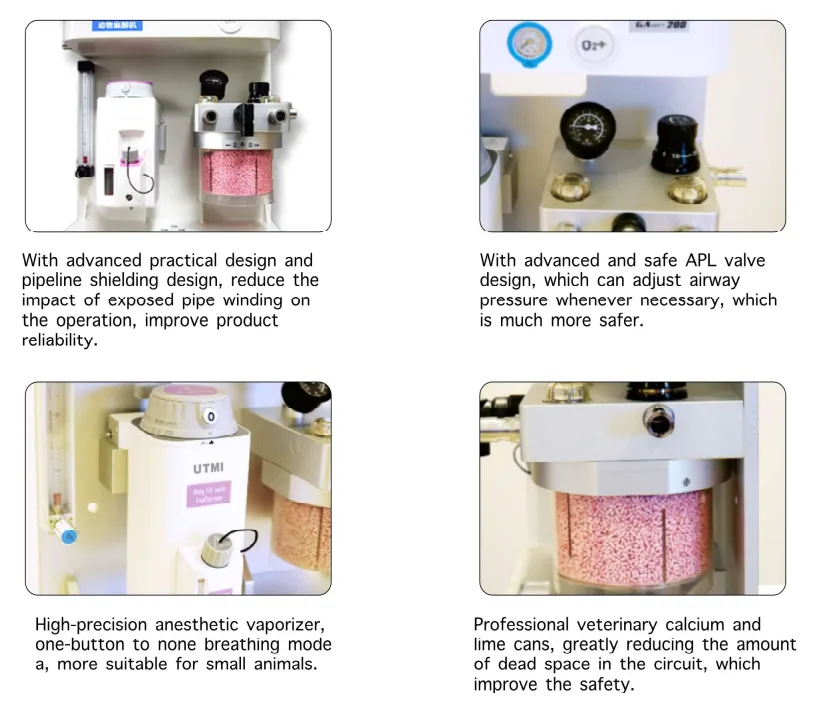 UAM100V Vet anesthesia machine is ideal for veterinary teaching and training, veterinary hopsitals and clinics.